Fabulous Friday!
How was the week? I'm not going to lie, it took the whole week to slowly get back into the groove and out of holiday time. We've had to really just go with the flow this week of getting up earlier, homework, lunches, getting out the door on time(ish!), after-school activities…you get it. With that...TGIF!
Wanted to share a few things that I saw this week that have caught my eye…
This video is amazing! Dread getting that duvet in the cover no more! Why hasn't anyone shown me this before?
Need some organizing for 2015? I love whipping out the new calendar and agenda. I just ordered this fab set to organize myself.
Isn't this the coolest drawer?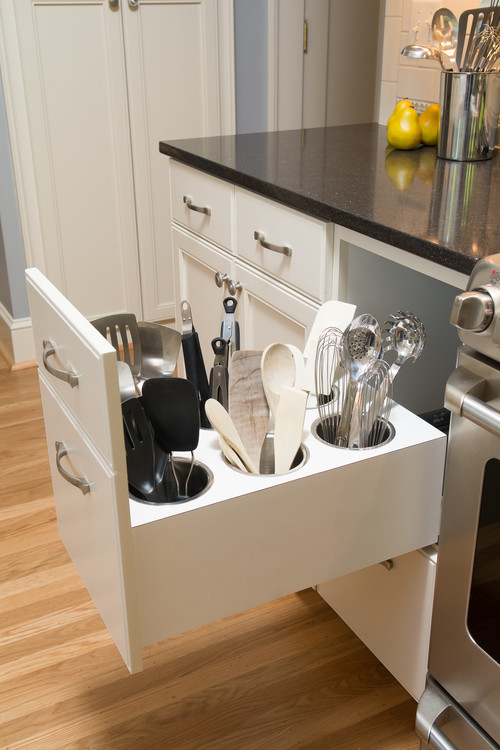 Traditional Kitchen
by
Portland Kitchen & Bath Designers
Kirstin Havnaer, Hearthstone Interior Design, LLC
This would totally be in Mr. Fix-It's dream world
OOOH I'm obsessed with this app called Flipp. The girls at the office told me about it. I've never been a price matcher because I felt like it took too much time. Not with the Flipp app. Easy. Love it. Slightly addicted. (Nope, I haven't been compensated by Flipp, I just love it and feel like you will too. You're welcome Flipp!) If the link above doesn't work for you, head over to the AppStore and download away!
Keep It Beautiful.